Norton joined our family nearly two years ago. He and his brothers Jeffrey and Skidoo have been our first mischief of pet ratties. Norton was a sweetheart and a diva and a fighter. He got a terrible case of pneumonia that started about this time last year. His lungs never fully recovered, but he still kept going all this time… our special needs boy. He still loved Cheerios and Yogies. He would still meet us at the cage door when we walked by. He still bruxed and boggled to hear us nearby. He hated taking meds, and fought the medication burrito every step of the way. And each time we were done with meds, he would hide on my own shoulder, feeling comfort there… often in the hood of the hoodie I wore to protect my arms from his fighting.
He still brought so much joy and love to our lives.
He didn't seem to be struggling more than usual lately, but he did seem… slower. Groggier. We awoke this morning to find he had left his beloved hammock to die near his brothers some time during the night.
We miss him very much.
This is the first time we saw Norton: the picture the breeder had on her website. She had initially named him Onyx.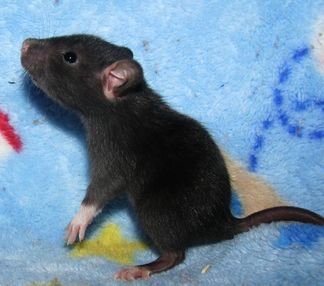 This is Norton hanging out with Gabe: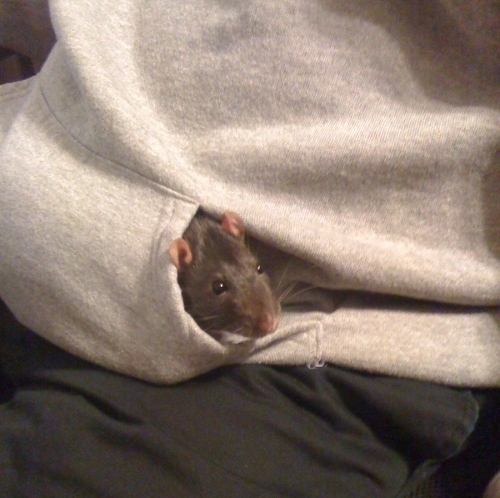 Always Norton's favorite part of the cage: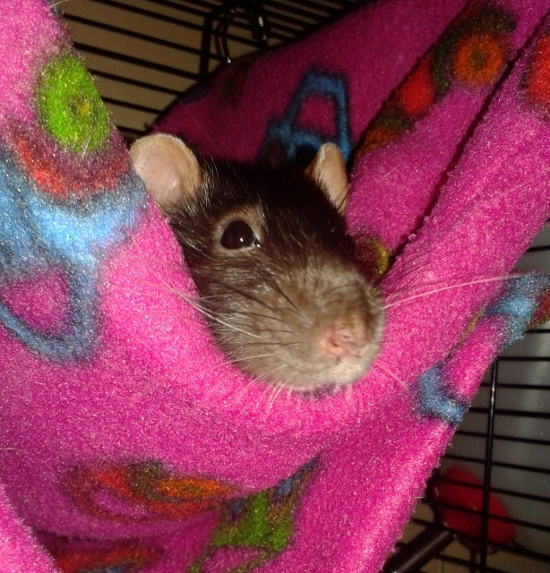 I work for a photographer, and she wanted to take pictures of ratties for the first time. 🙂

The Emperor's Roman nose: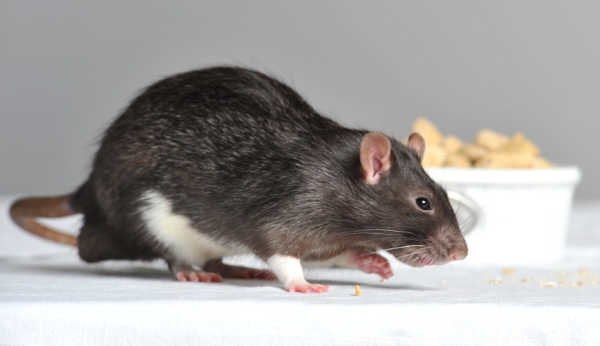 Here's the whole mischief exploring the studio: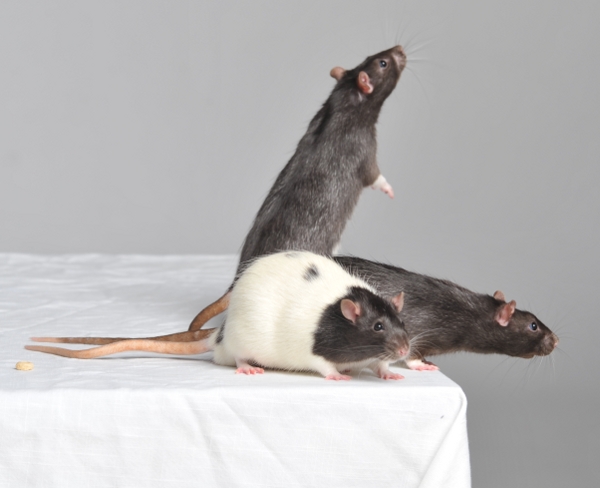 And our boys at home, piled in to cuddle: